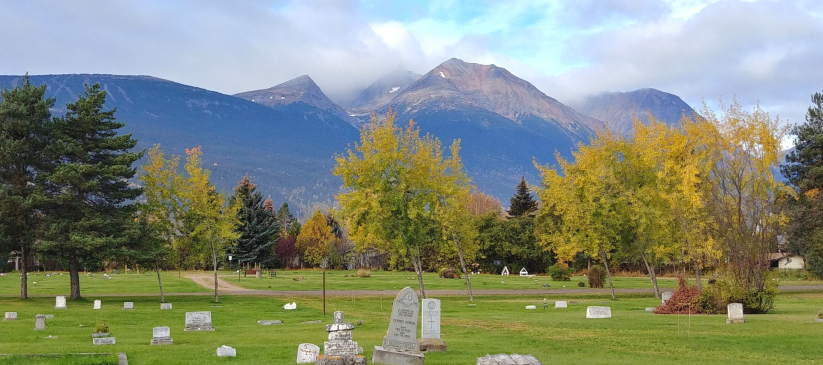 Join the BV Museum for our 9th annual Cemetery Walk! The walk will run on both Saturday October 14th and Sunday October 15th at 11am. Meet at the Smithers Cemetery (1958 Dominion Street).
This is a free event! Donations in support of Museum events and activities are greatly appreciated.
Please remember to dress for the weather, and be prepared for uneven or wet ground. Dog friends unfortunately not invited (cemetery rule). Please note that there are no washrooms on site.
Never attended before? Here's what you can expect: Our cemetery walk runs for approximately 1.5 hours, and features an introduction to the history of our cemetery, followed by the life stories of 4-5 individuals buried in the older section of the cemetery. The stories are new each year, with the option to stay and hear 1-2 stories from last year. We stand in one place for about 8-10 minutes per story.