The Bulkley Valley Museum, with support from the Town of Smithers, is compiling a Community Heritage Register. The purpose of a Community Heritage Register is a list of properties that are recognized as having heritage value or character. It is an important educational tool that formally identifies and documents historic places in Smithers.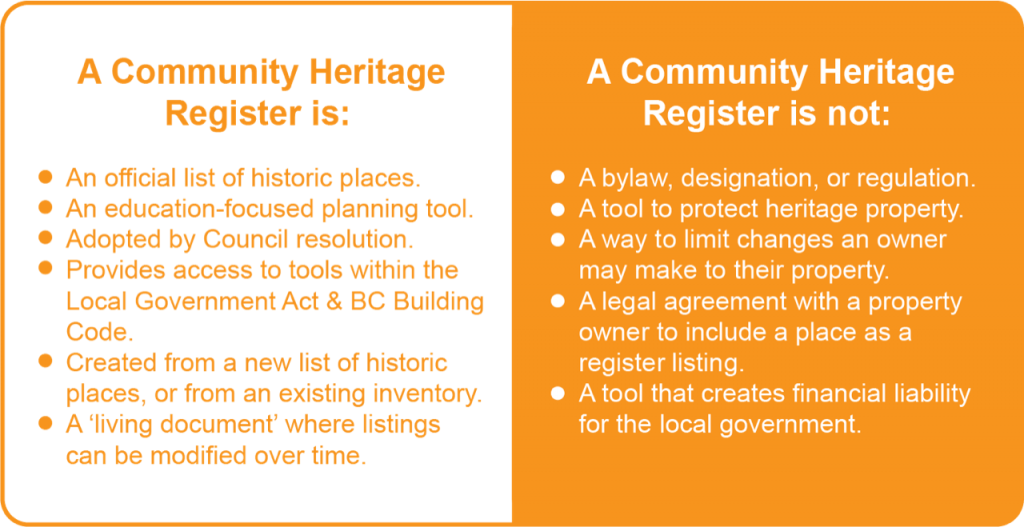 Everyone is invited to share their suggestions, so the register reflects the many stories, experiences, and histories of Smithers.
The consultation period for this project has now closed! We thank everyone who has participated so far. We look forward to sharing a draft of the register in early 2024.
Do you know of a heritage property that should be included? Contact us at curator@bvmuseum.org.
Project Links/Downloads:
We gratefully acknowledge the financial support of the Province of British Columbia through the 150 Time Immemorial Grant program, administered by Heritage BC.